PictureRiver is a spectacular slideshow screensaver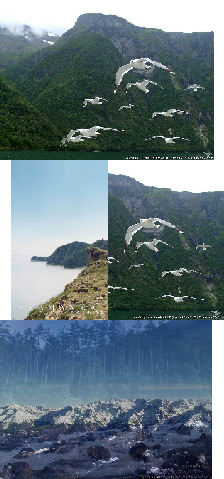 Do you have a bunch of digital photos that you want to turn into a cool screensaver to impress your friends? If so, take a close look at this screensaver.

PictureRiver is a spectacular slideshow screensaver with over 40 stunning special effects. With this screensaver, even inexperienced users can turn pictures and digital photos into a memorable slideshow screensaver that will become an object of envy to others. The library of transition effects is being continuously updated, ensuring this screensaver is always the top screensaver in its class. PictureRiver supports all common digital image formats, such as JPEG or BMP, and automatically resizes pictures to fit the screen. This screensaver is also 100% customizable. You can set any delay time, apply various transition effects and alter other screensaver parameters. The preview feature allows you to instantly see how your screensaver will look.

Download your free trial version of PictureRiver now and turn your pictures and digital photos into an amazing slideshow screensaver!
Key features:
Custom delay time and transition effect duration.
Display several pictures on the screen.
Search pictures in several folders and subfolders.
Preview of images, effects and screensaver.
Supports plugins (Plugins allows to increase number of supported image formats and transition effects).
Selection of transition effects. (Transition effect is a conversion of image into another image).
Auto resizing pictures to size of screen.
Supports JPEG (*.jpg) , Bitmap (*.bmp) , Portable pixel map (*.ppm) image formats.